Get Your Wedding Invitation Card Design with Quality Printing
Trendy and Classy Nigerian Wedding Invitations Design
There is a common saying that "fashion fades, only style remains", so why not browse through our catalog of stylishly crafted wedding invitation cards below?
It doesn't matter if it's a destination wedding, our invitation card printing services and designs will make sure your event attendees never forget to save the date because they are made so premium and posh.
We are also pleased to let you know that you can now print your own design wedding invitations with us and we can assure you that it doesn't matter if it's a premium wedding event, wedding anniversary invitations, bridal shower invitations, or even wedding souvenirs and stationery, we are always on standby and close by to give you quality print with no hassle.
So make a choice from the fully editable different Nigerian wedding invitation templates designs below and let's print your personalized wedding invitations with something contemporary, traditional, elegant, trendy, funny, stylish, or something so nice and royal you can't resist.
"Our invites are so stylish that the receiver never forgets to save the dates."
Best Place To Print Wedding Invitations in Ilorin, Kwara State, Nigeria.
Accuxel prints and design is a local print shop in Ilorin, Kwara State, Nigeria, and when it comes to beautiful invitations printing, we are your best plug because we understand that wedding invitation invites don't have to be time-consuming or a major delay for your event.
At Accuxel, we put a stop to searching for Nigerian wedding invitation cards design with our inhouse design team that will work together with you until you are satisfied to help you achieve that perfect design that suits your event style and your taste. Our expert and collaborative graphics designers are forever ready to collaborate with you to design a premium and custom wedding IV that will make your event memorable. So, what's the delay? Select one from the various wedding invitation templates above straight away so we can begin working together today to create your own perfect wedding cards in minutes.
We are confident in our skills and printing output that is guaranteed to make both the Nigerian wedding invitation cards printing and design a breeze because we have pre-made custom designs you can explore and choose from, or give you exceptional stationery with a custom look at a super affordable price.
Looking For Where To Print Wedding Invitation Cards in Lagos, Nigeria? 
We design, print and deliver wedding invitation cards in Lagos and every other states in Nigeria. We even get contracted from Nigerians at abroad when it's time to make invitations for wedding occasions and we deliver just what every client want to Lagos or any other states in Nigeria without disappointment. It doesn't matter where you are in Lagos, Accuxel prints and design is your best plug that won't disappoint on quality and delivery because we understand that wedding invitation invites don't have to be time-consuming or a major delay for your event.
Online Wedding Invitation Card Design and Printing
Are you the type that don't want hard copy print for your wedding invite due to one reason or another? Well you don't have to think further or look further, At Accuxel we can also make online wedding invitation design that you can share on social media, WhatsApp, Instagram, Facebook and other digital medium without printing.
Do you have an online ready-made invitation design with your wedding details and looking for a local print shop to print or you want a custom graphic done for your wedding IV?
We understand that you might be a graphic designer, have knowledge about graphics or perhaps you make use of online wedding invitation templates tools to create your IVs but now need a reputable print on demand wedding invitations printer to print a physical/hard copy of your invites just as it is designed with a high quality card stock. Making sure the color looks the same and the images vivid with good quality material.
We are always ready at Accuxel to either help you design beautiful invitations concept from scratch or print your online custom wedding invitation designs.
So select a custom wedding invitation design type above and don't forget to upload your pre-designed file while placing your order if you already have one.
Do you want your event invitation one-sided, two-sided, booklet or open and close? With us handling your invites, you can put more of your focus to other aspects of your events like your wedding souvenirs and stationery because we are renown for delivering super-fast without compromising on quality. Not-to-forget; our team are always ready to collaborate with you to come up with unique invitation design that is guaranteed to make sure your attendees save the date of your destination wedding. Plus, you can also choose your preferred size, shape, color palette, and invitation card design styles to match your special event.
How Long Does It Take To Get Wedding Invitations Printed In Nigeria?
It can take anywhere from 2 days to 14 days (two weeks) to get wedding invitations printed depending on the printing method used and the number of invitations being printed. If you need your invitations urgently, it is best to opt for our digital printing method which can be done relatively quickly.
However, if you want a more sophisticated type of invitation with either foil, engraving, embossing, debossing, or custom die-cut, amongst others, then the printing timeframe will take a bit longer due to these special methods.
For instance, our lithography printing at Accuxel generally takes four to seven days while engraving and thermography can take up to two weeks.
The good news is that we offer rush printing services for an additional fee so that you can get your invitations quicker if need be!
In either case, it is always best to plan ahead and give yourself enough time to get the invitations printed and mailed out to your guests. 
Nigerian Wedding Invitation Card Samples Gallery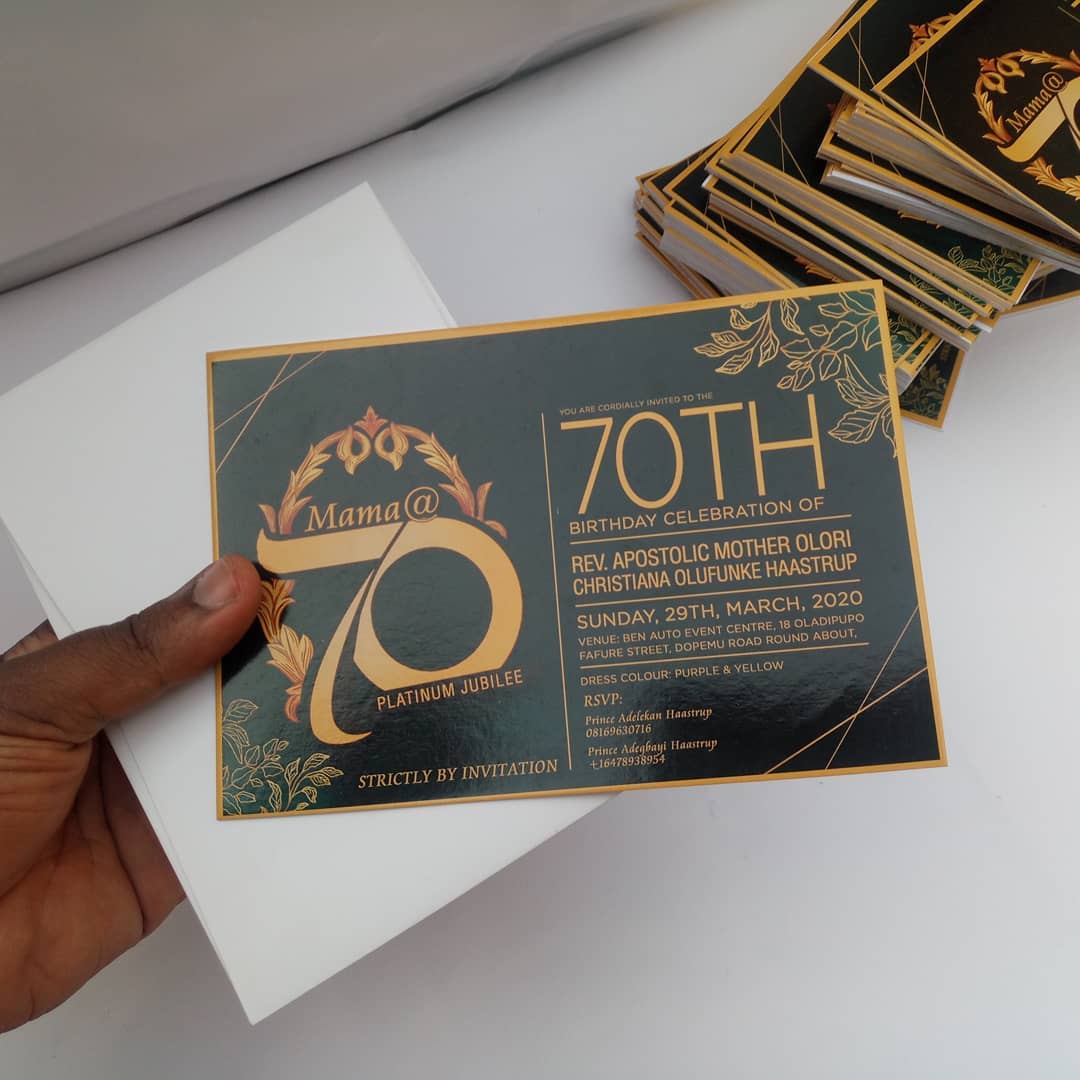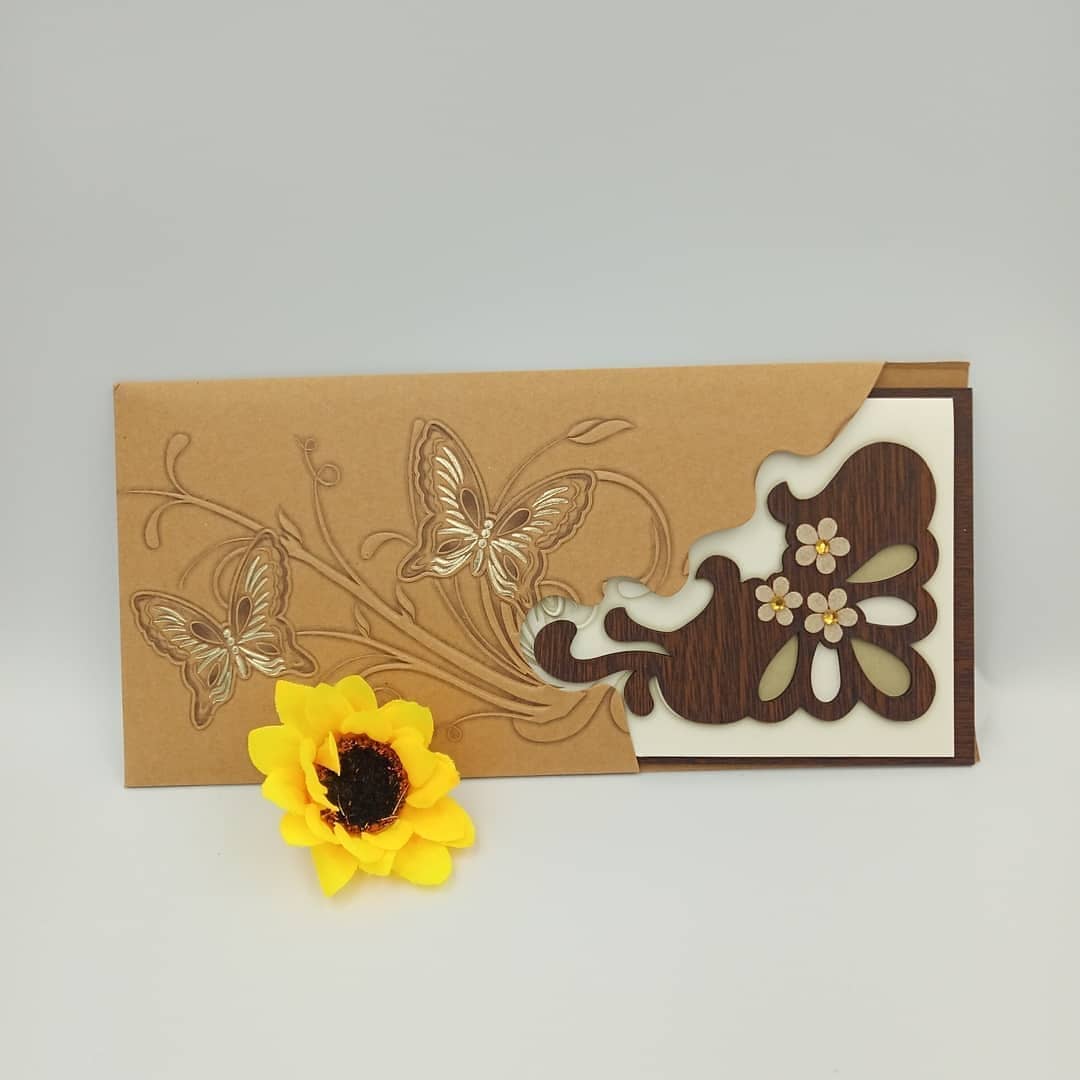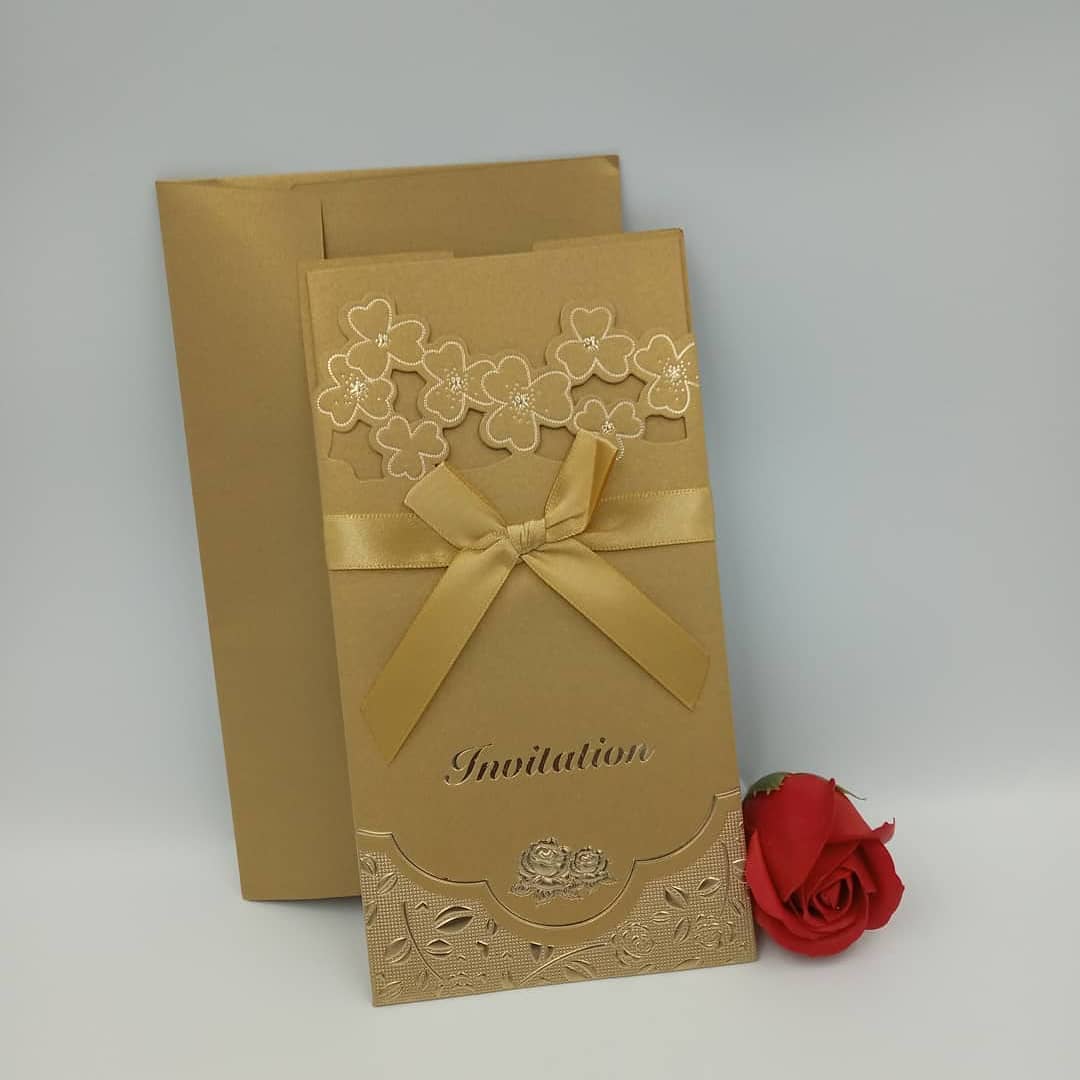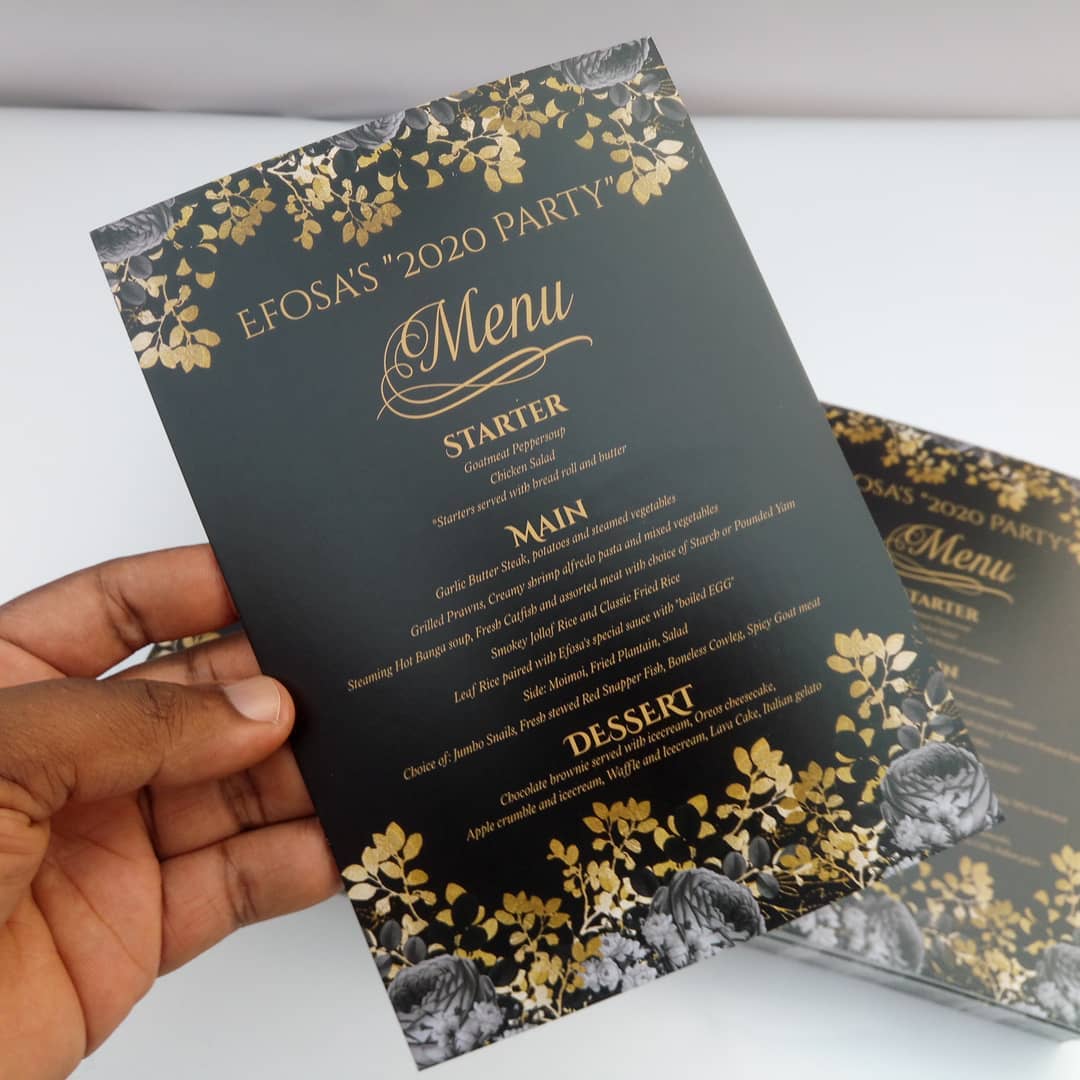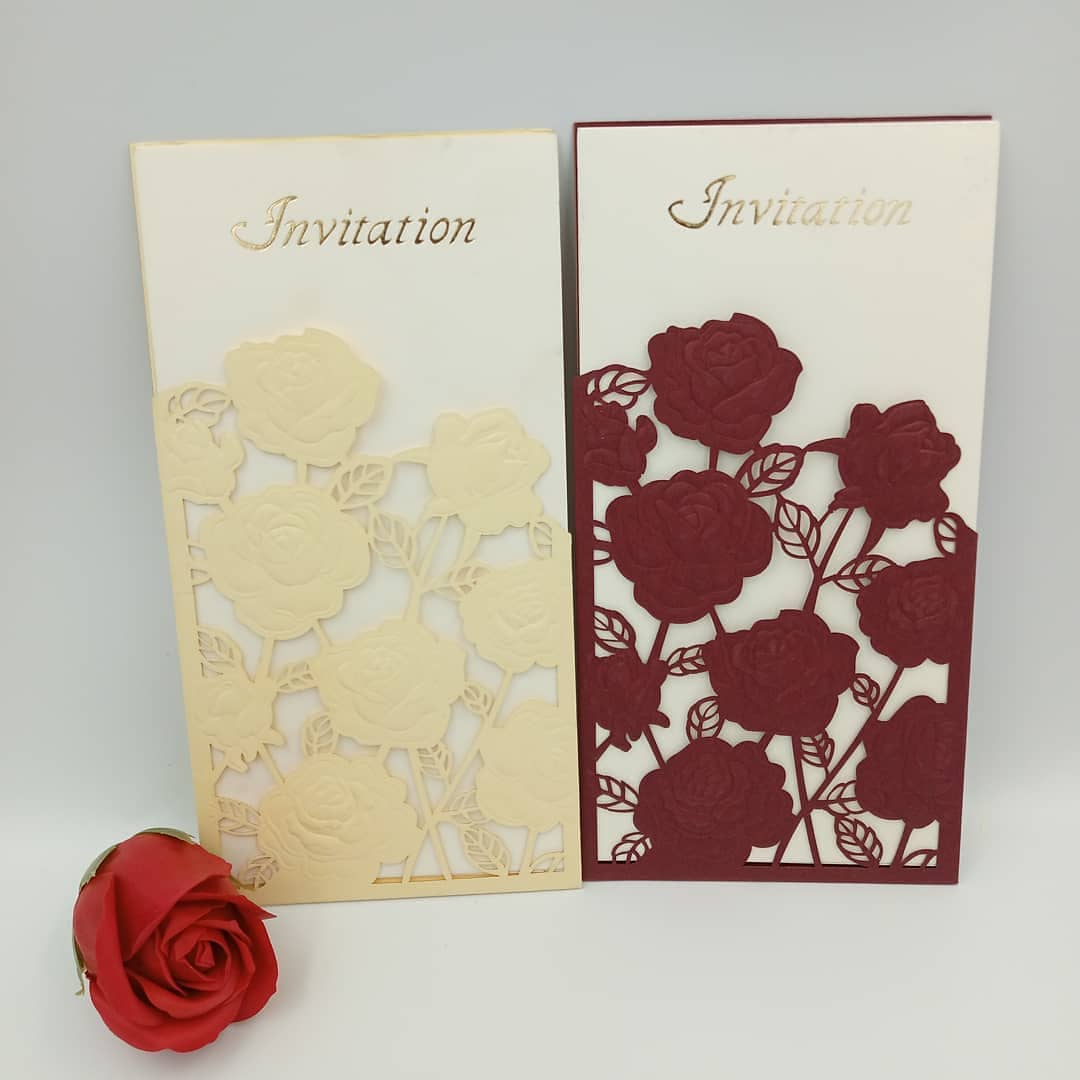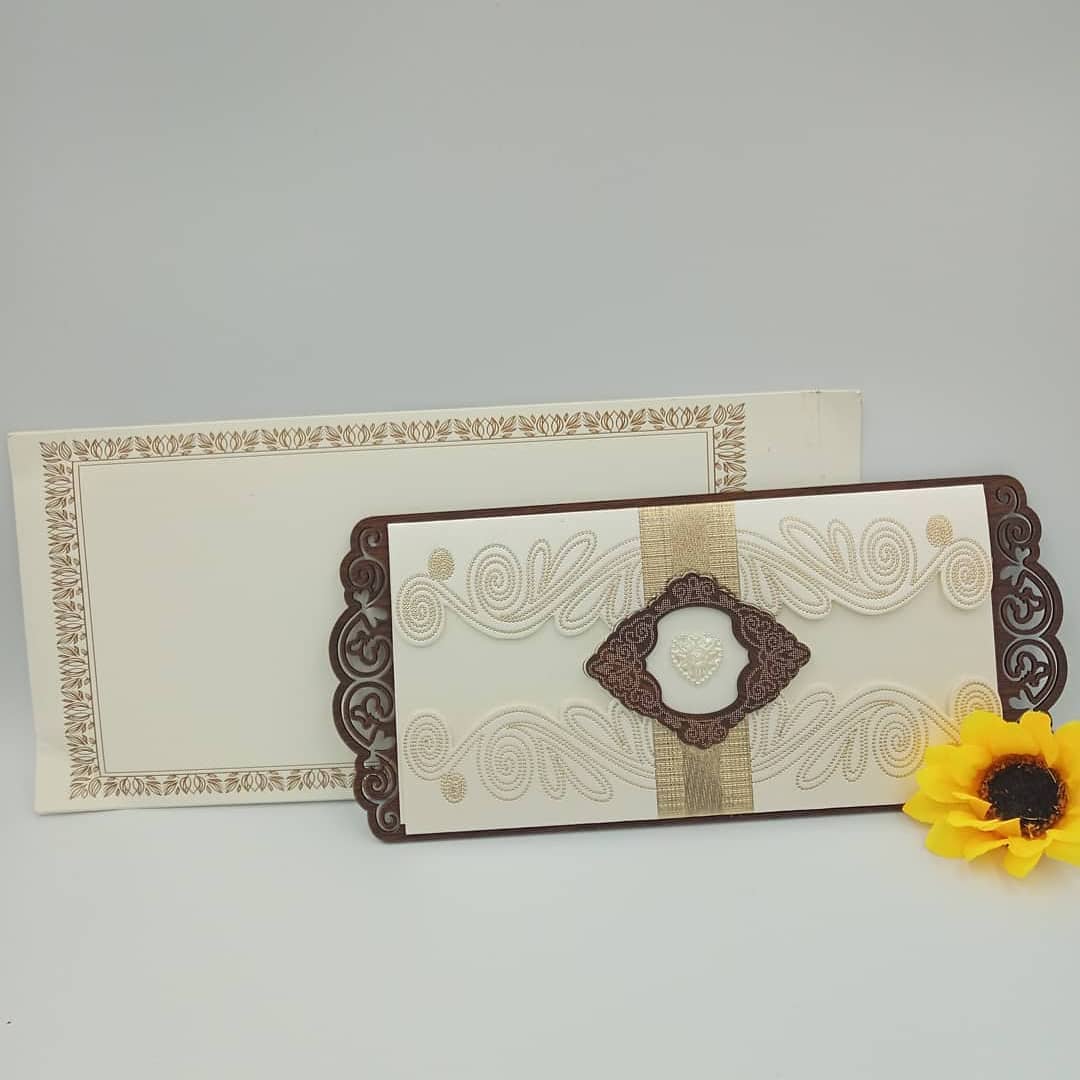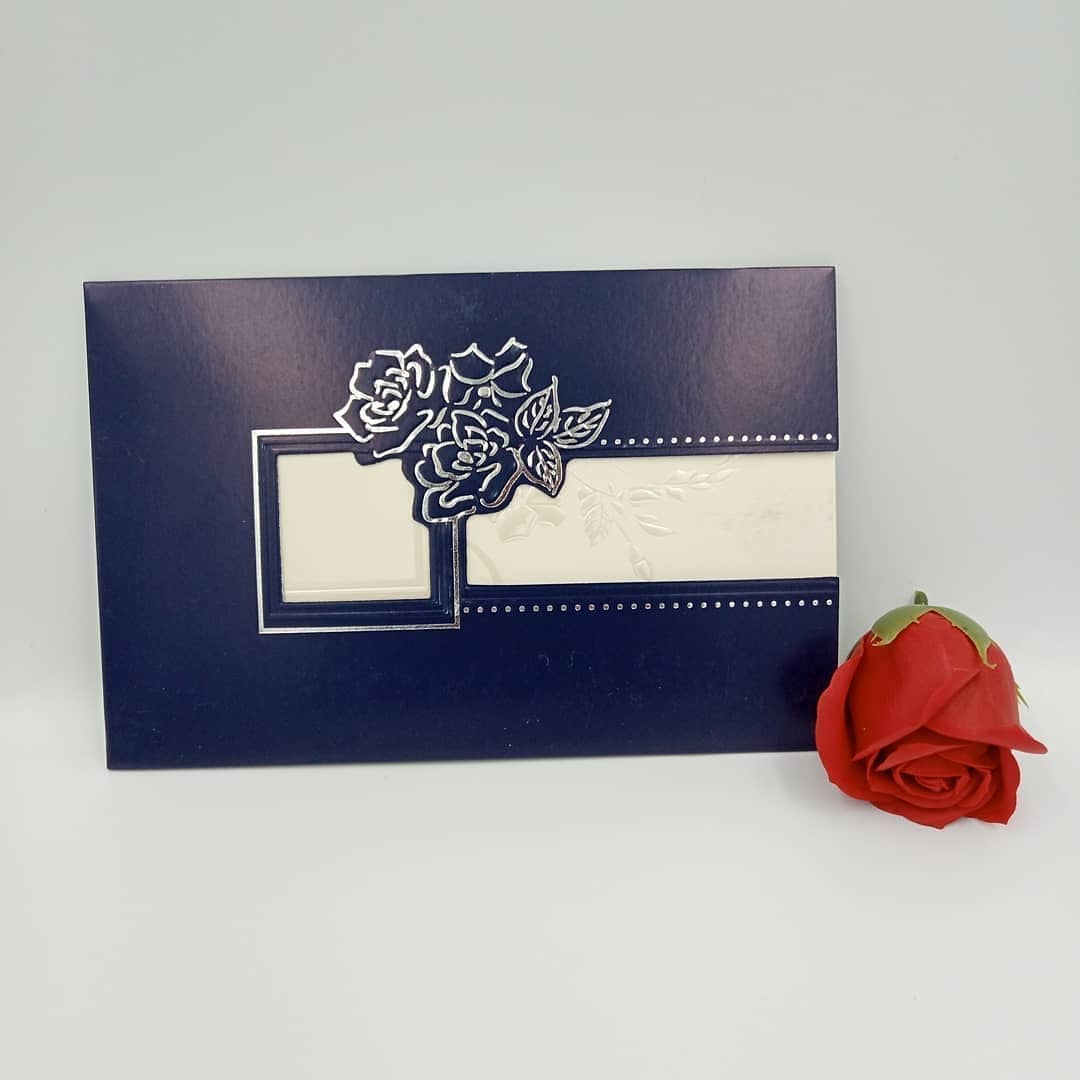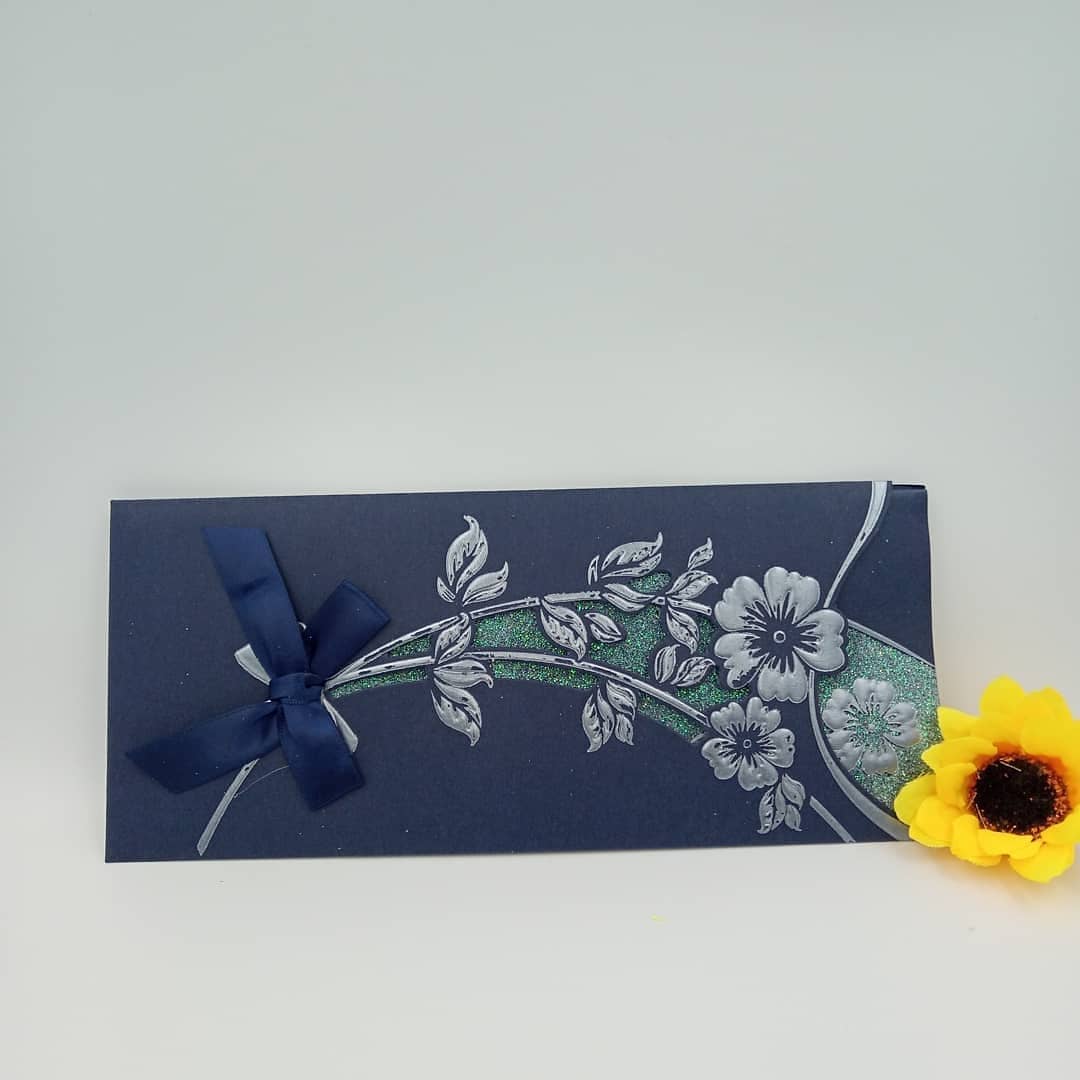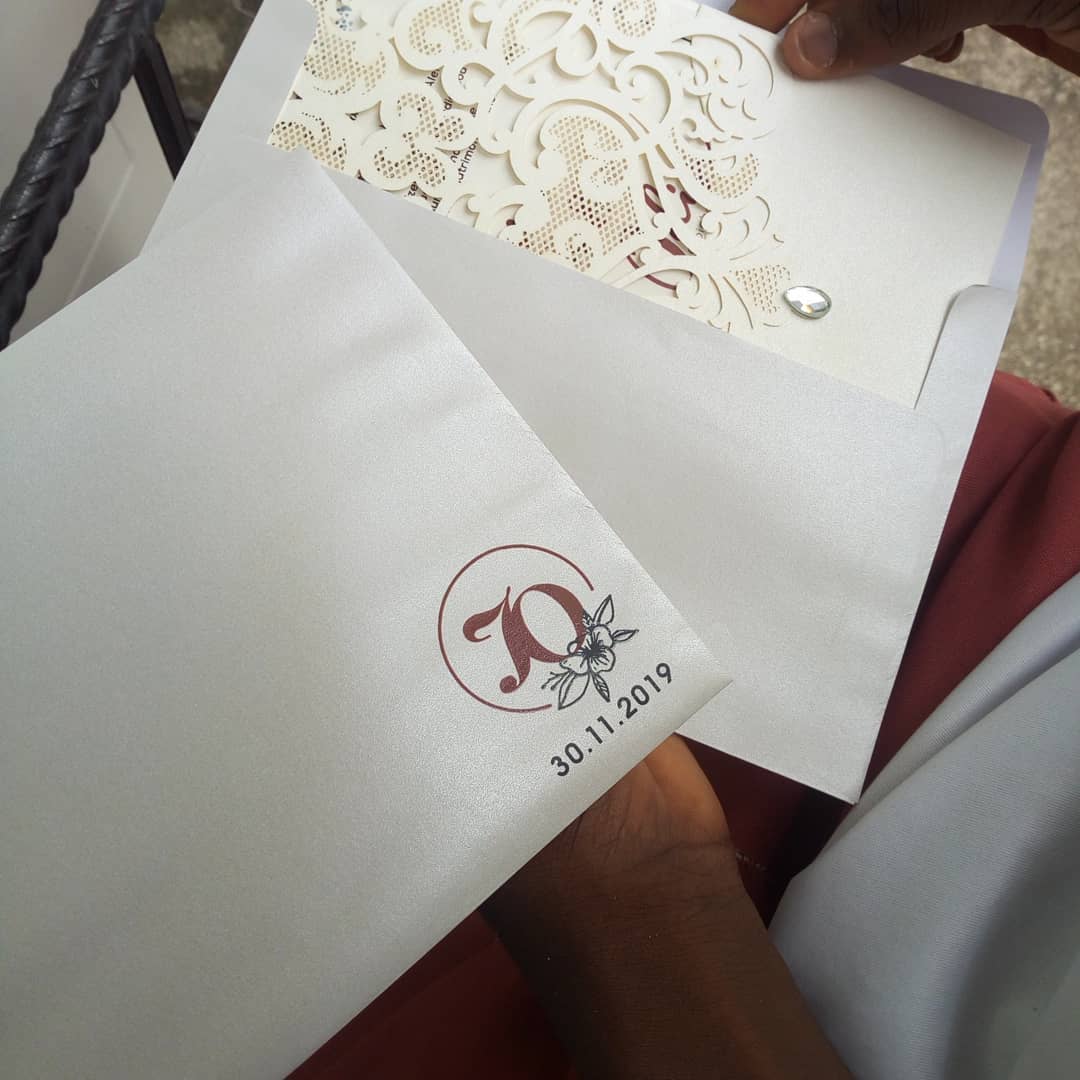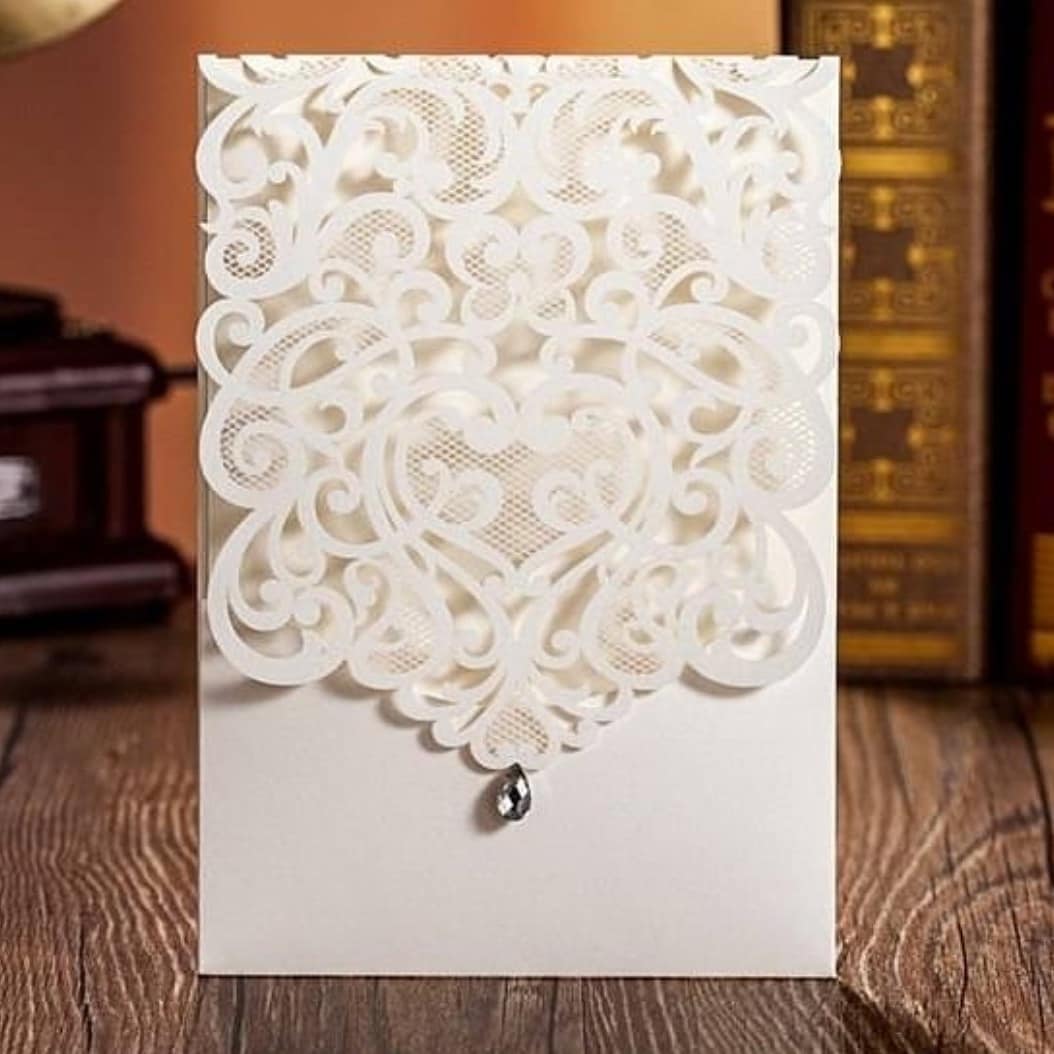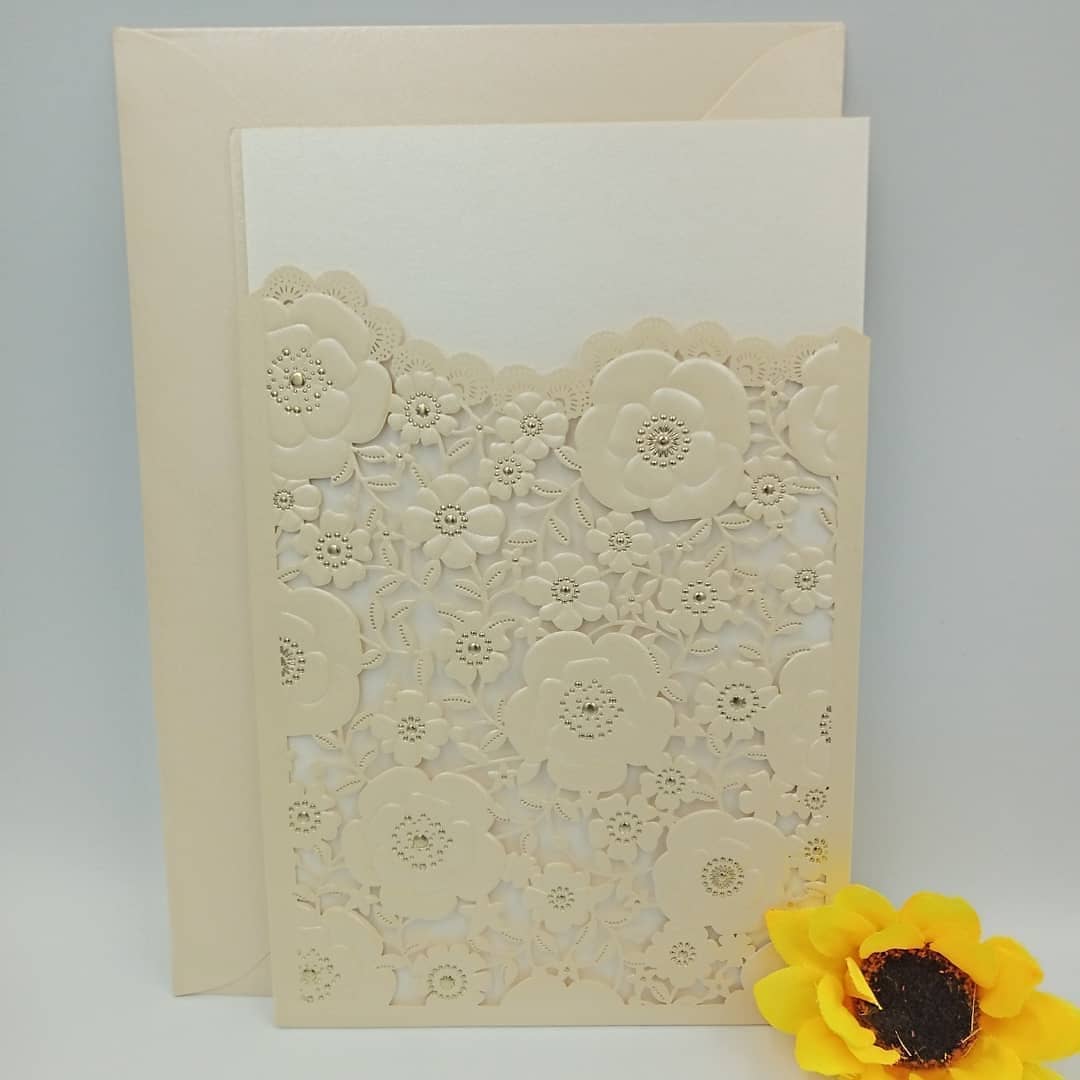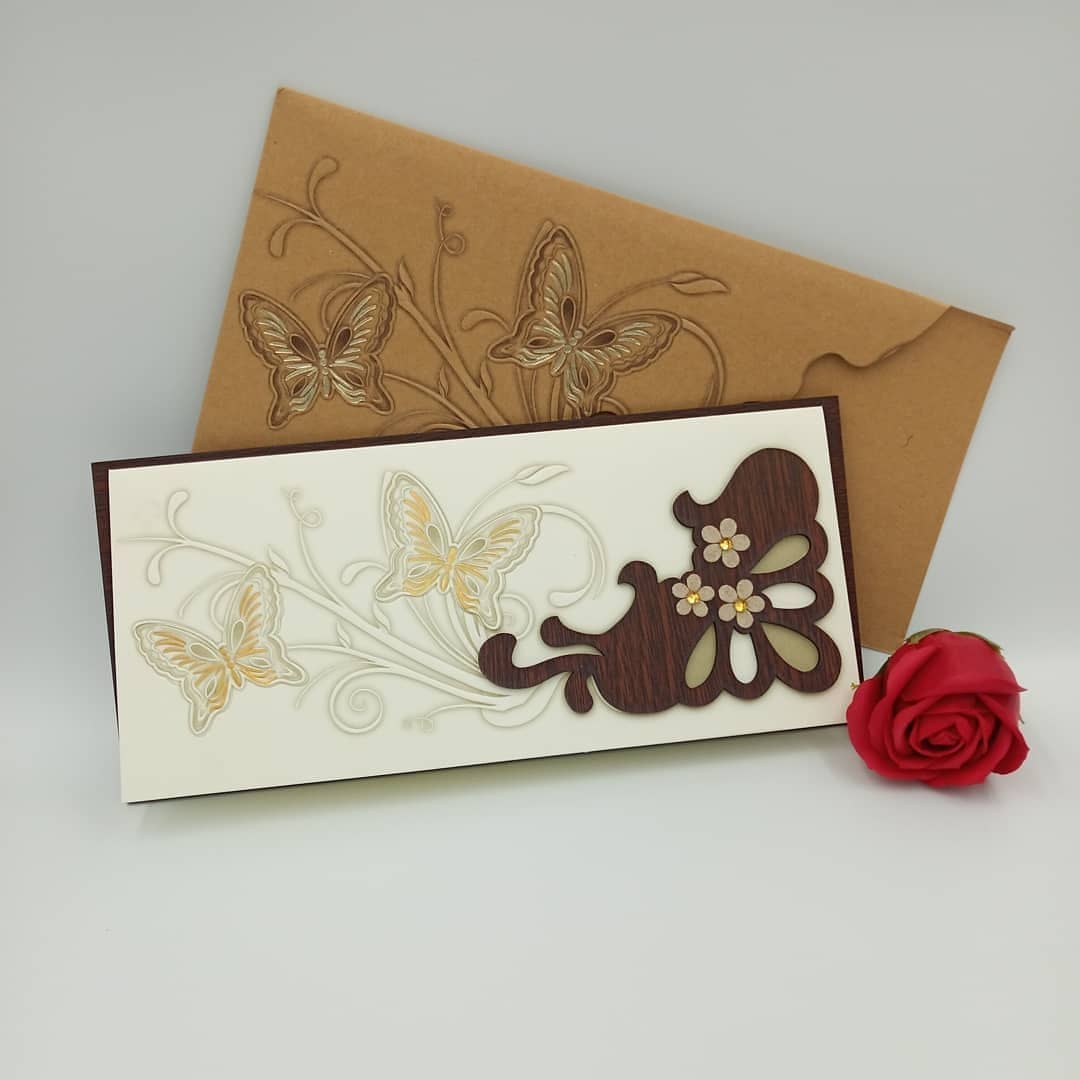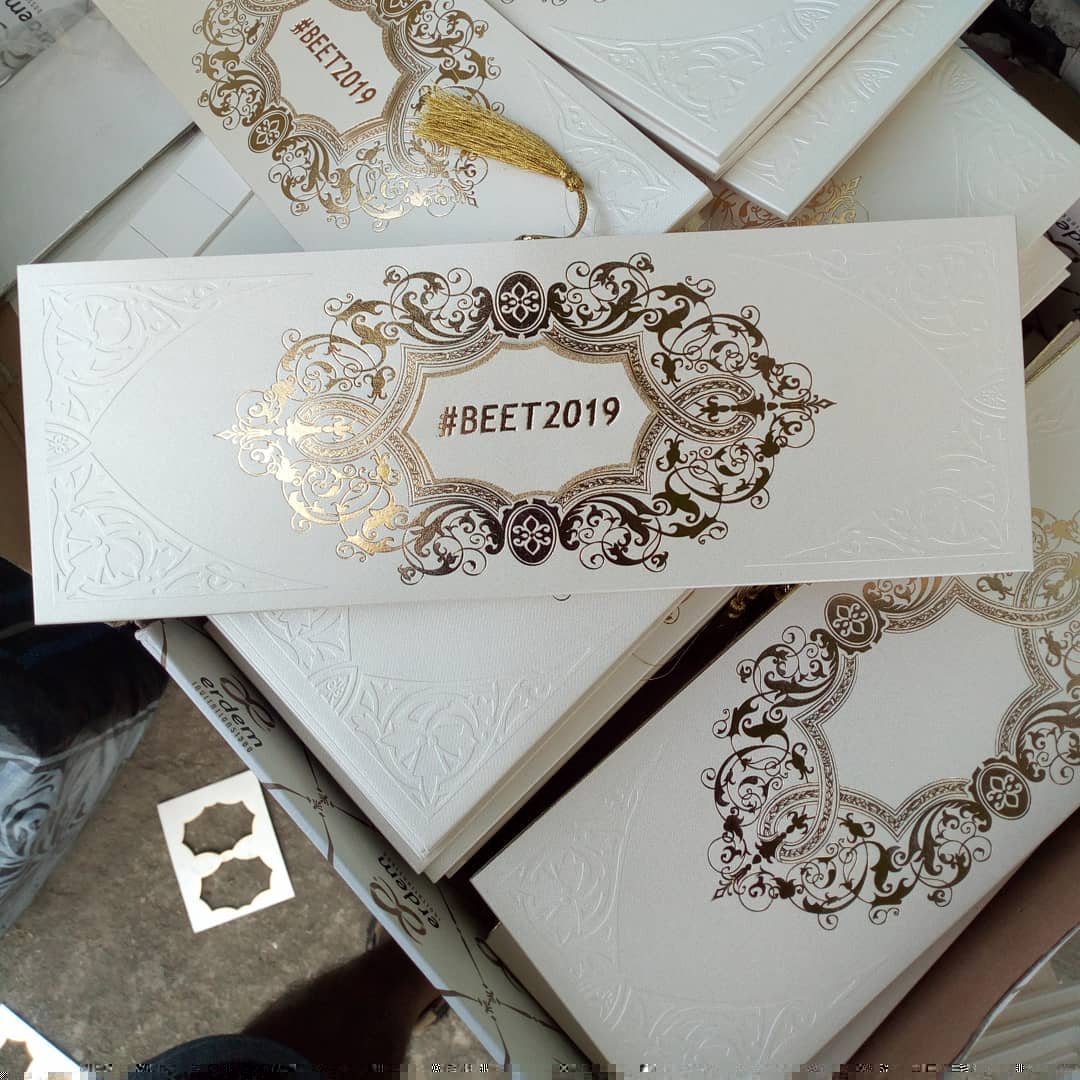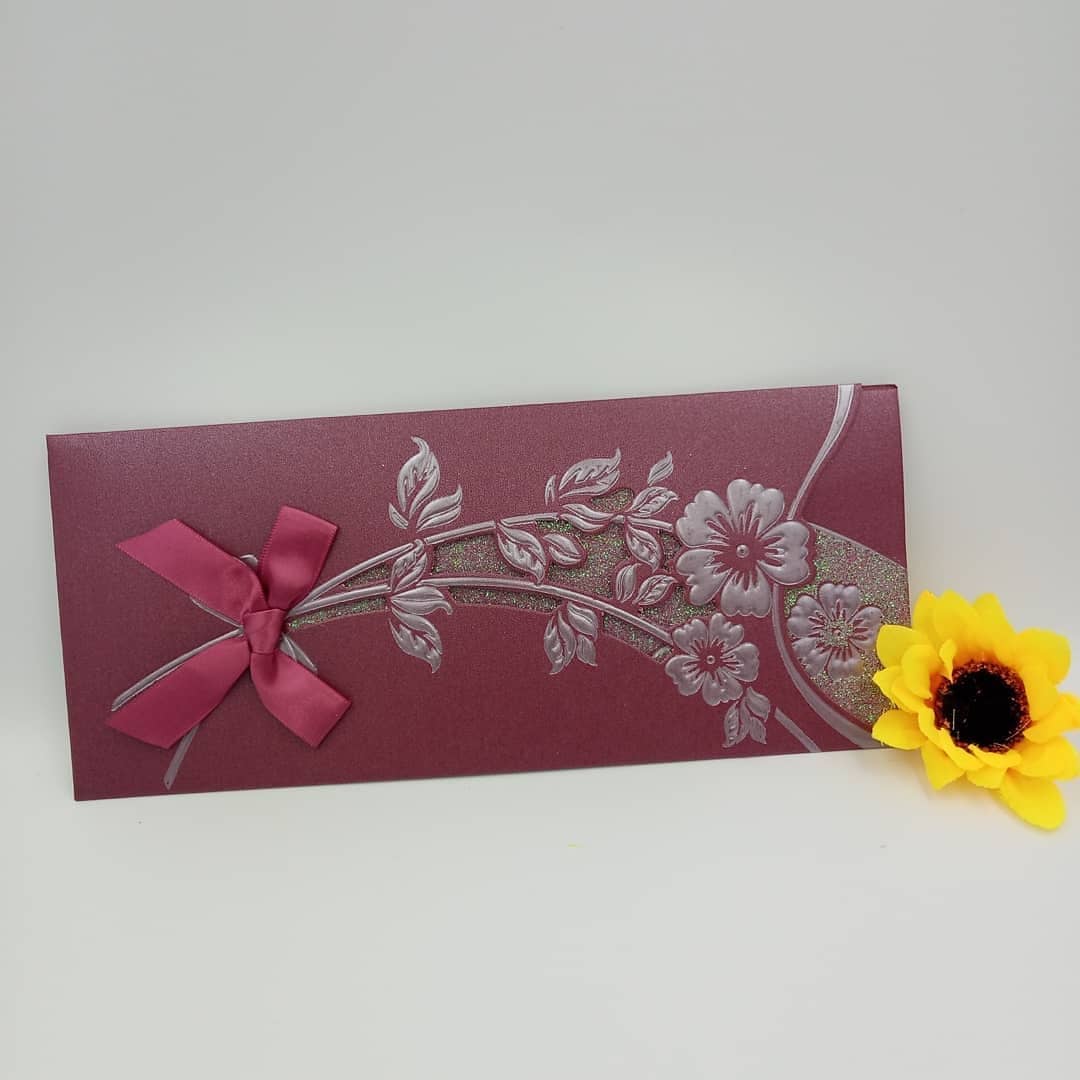 We know there are several other printing companies but below are some of the reasons why we are your best bet in getting your job done.

Quality Guarantee Always
It's simple, if you're not satisfied, we're not satisfied either. We'll work together with you and reprint your order if needed – guaranteed.

Best Reasonable Prices
Accuxel offers high-quality jobs at international standards within industry's best prices while using only the highest quality materials & equipment.

What You See is What You Get.
We have qualified creative designers that ensure the design sent to you for approval is exactly what will be printed. Size & color, will be as you approved.

Same-Day Delivery 
Because we are well equipped with creatives and high-end equipment, we have the capacity and capability to deliver your job on short notice.
Olere Asunomhe
July 5, 2023.
Accuxel Prints & Design did such a wonderful job with my invitation cards. I was initially skeptical about the distance because I wanted them on short notice but their service was professional, swift and affordable too. They were beautifully designed and printed on thick cards. He consulted with me on how to adapt the design better to my taste and I was provided with a soft copy. I got great value for my money and I will be recommending my friends and colleagues whenever I can.
Habeeb Temitope
June 24, 2023.
Trusted and reliable
Abeebat Oyebode
May 29, 2023.
They printed on a key holder from them, it was really nice. I would recommend them.
Adebayo Abayomi
May 16, 2023.
Very professional, unique design and great customer support, I will patronise again
arpleBITE Wireless
May 15, 2023.
First time, and I was wowed. The quality, the interaction to get everything done right was perfectly there. Thank you. Mr. Akinola. It was a perfect Jotter with clean printing.
I found this company on Google when my printer disappointed me. I have never met them and had no idea they were in Nigeria, Ilorin. They gave me an excellent price, and I paid them. I'm absolutely happy with my job. 100 books for my birthday and 100 pens. They then sent them to Lagos to be shipped. Please, if you need a quick, reasonably priced printing job, use them Quality guaranteed. I'm so pleased to meet, very honest people. Thank you very much. Don't change ooo!????
Isaac Mayor
May 12, 2023.
I had a very nice experience with Accuxel. They were the perfect solution to my wedding souvenirs. The customized Jotter and Handbag were superb and they are customer friendly. It is easier to work with them than most printing shops who sees wedding as an opportunity to rip you with their high costs.
Abdulmaliq Omotosho
April 26, 2023.
I just got a branded T-shirt and I loved it… Looking forward to making more business with Accuxel
Olaniran Azizat
April 7, 2023.
Accucel prints and design product are excellent ???? and also the mugs and pen which they design for me are top notch
Akinseye Sileolami
April 1, 2023.
The jotters, frame, keychains and throw pillow was really beautiful.. I really loved it.. thanks so much. Even with the distance you still did a perfect job. I appreciate
Frequently Asked Questions (FAQ)