Have you tried to get a job done or trying to share some media files and was asked to send pictures as a documents through WhatsApp? I know you wondered what that was.
Well, as a business owner, WhatsApp is no doubt one of the important apps you use daily for your business communication and transaction, …that's of course after the calculator app lol.
At accuxel we have used it for years and as a Design and Print business, doing business without it is a huge restriction I can't start to think about.
When communicating with clients and the need to exchange pictures for their to-be-printed design arises there's always this limitation. Whatsapp compresses the size and reduces the quality of all pictures shared through the app, even statuses. This is a big problem and annoying to most printing companies because compressed images lose quality and when a picture loses its quality this always leads to the printed job looking blurred, and texts not being readable compared to what's seen on screen which ultimately is bad printing.
Although, pictures shared through WhatsApp using the normal gallery or photo options are majorly good for selfies or quick snapshots of random things. However, if the intention is for print then you have to send pictures as a documents or else you are doing it wrong and this will greatly impact the result and quality of your printed items.
At Accuxel Prints, we always try to communicate and advise our clients to send their pictures to us as a document but some clients are not that tech-savvy so instead of explaining to every single customer we have decided to come up with this guide.
Q: So, how do we save ourselves stress, make sure our print comes out vivid and elegant while still sharing pictures on WhatsApp?
A: The answer is simple; make sure you send pictures as a documents.
Q: Is this a thing and how do I do that?
A: Sending pictures as a document instead of the typical image/photo option is definitely a thing and something you should always use when sharing your pictures with us for print.
Here is how you can

send pictures as a documents

in WhatsApp for Printing
Step 1:
Open the WhatsApp chat conversation where you want to share an image and select the pin "Attachment Icon" as you normally would.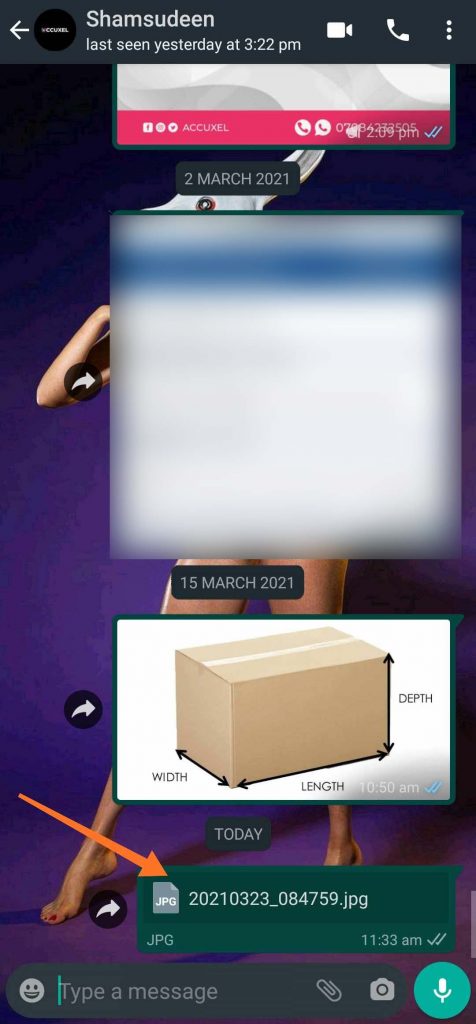 Step 2:
Now select "Documents" this time instead of Gallery.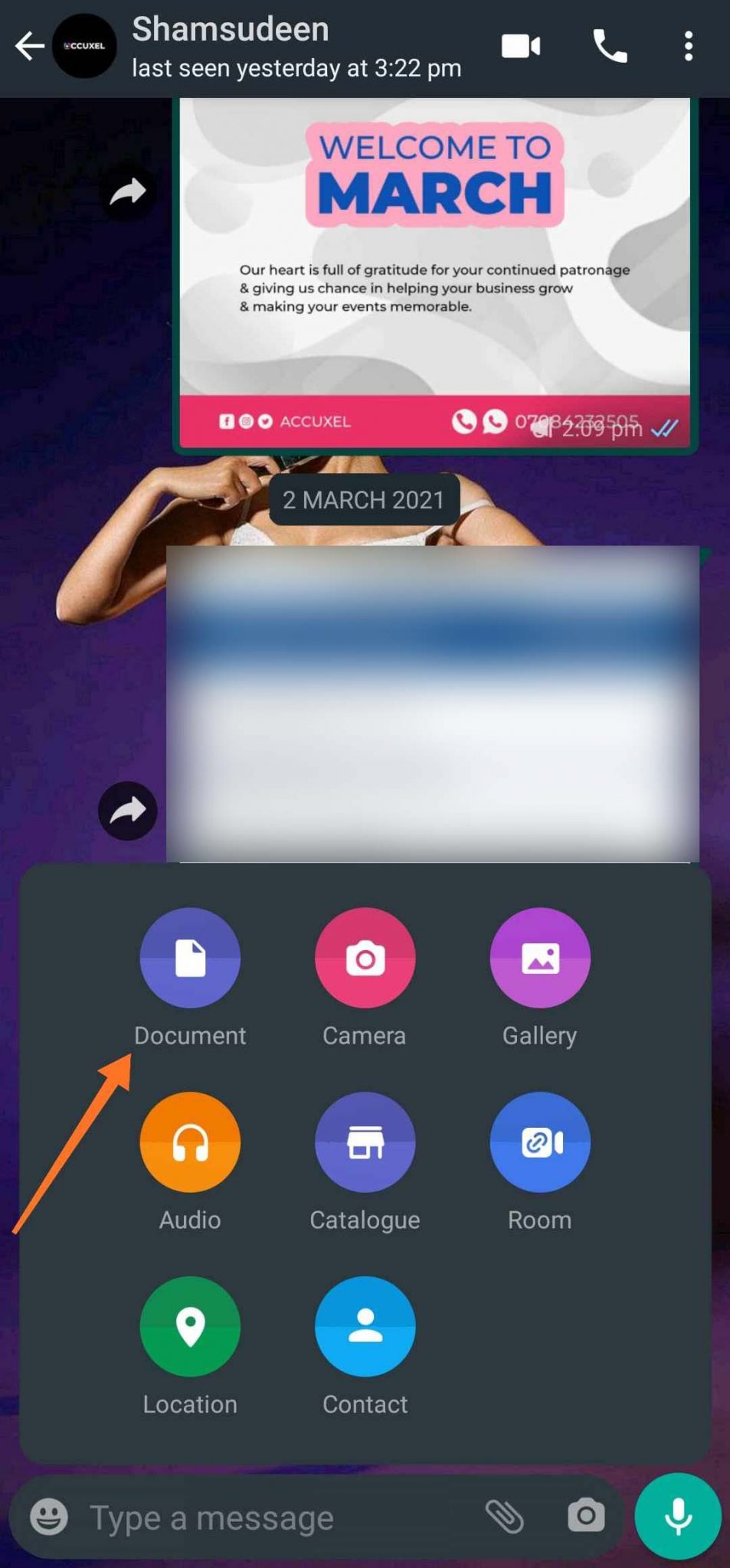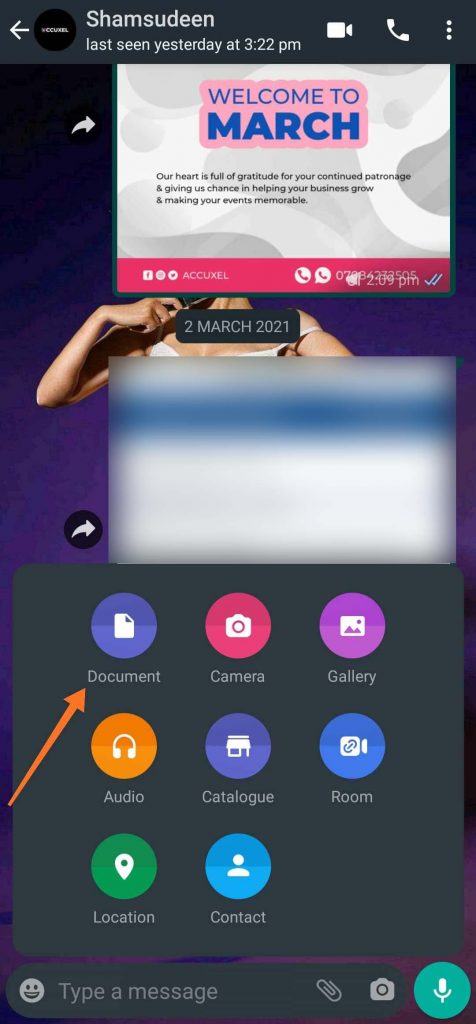 Step 3:
Now select and tap on the "Browse other docs" option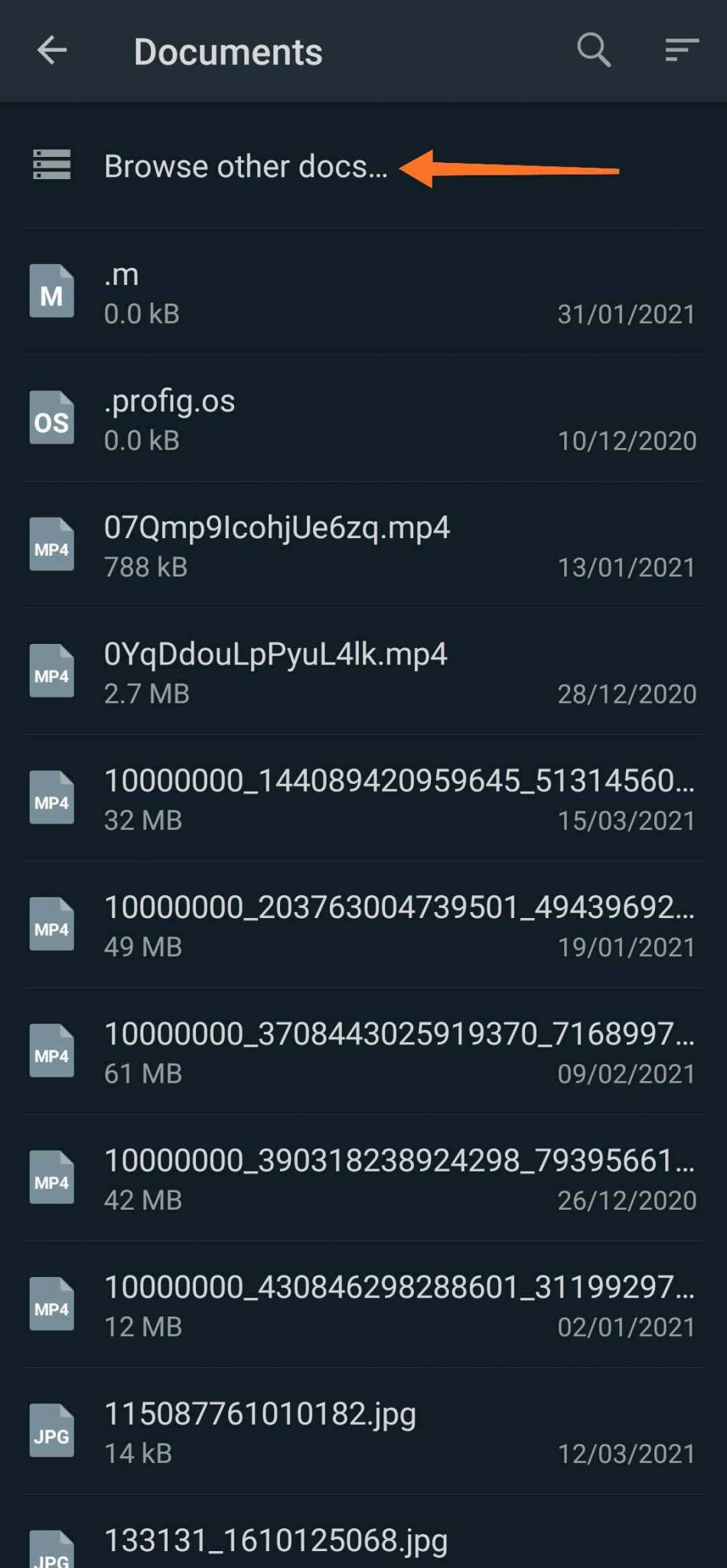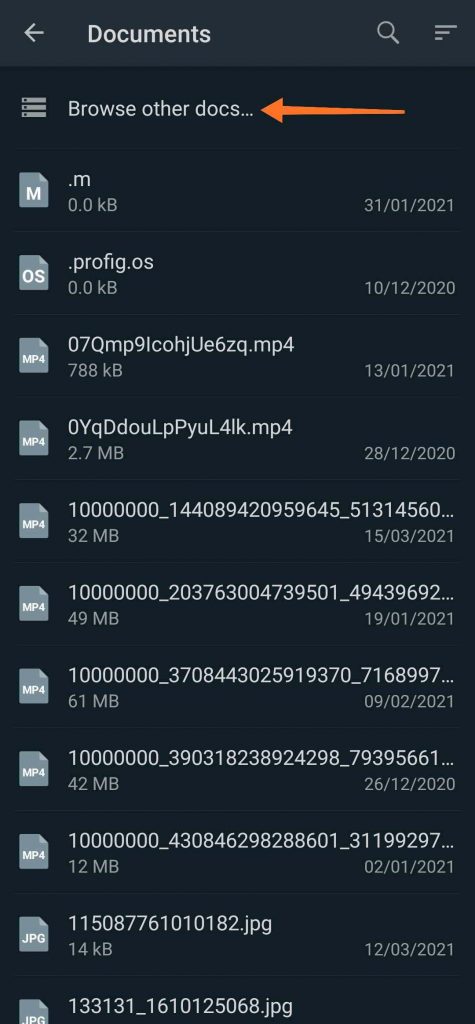 Step 4:
Find and select the image(s) you want to share and click on send.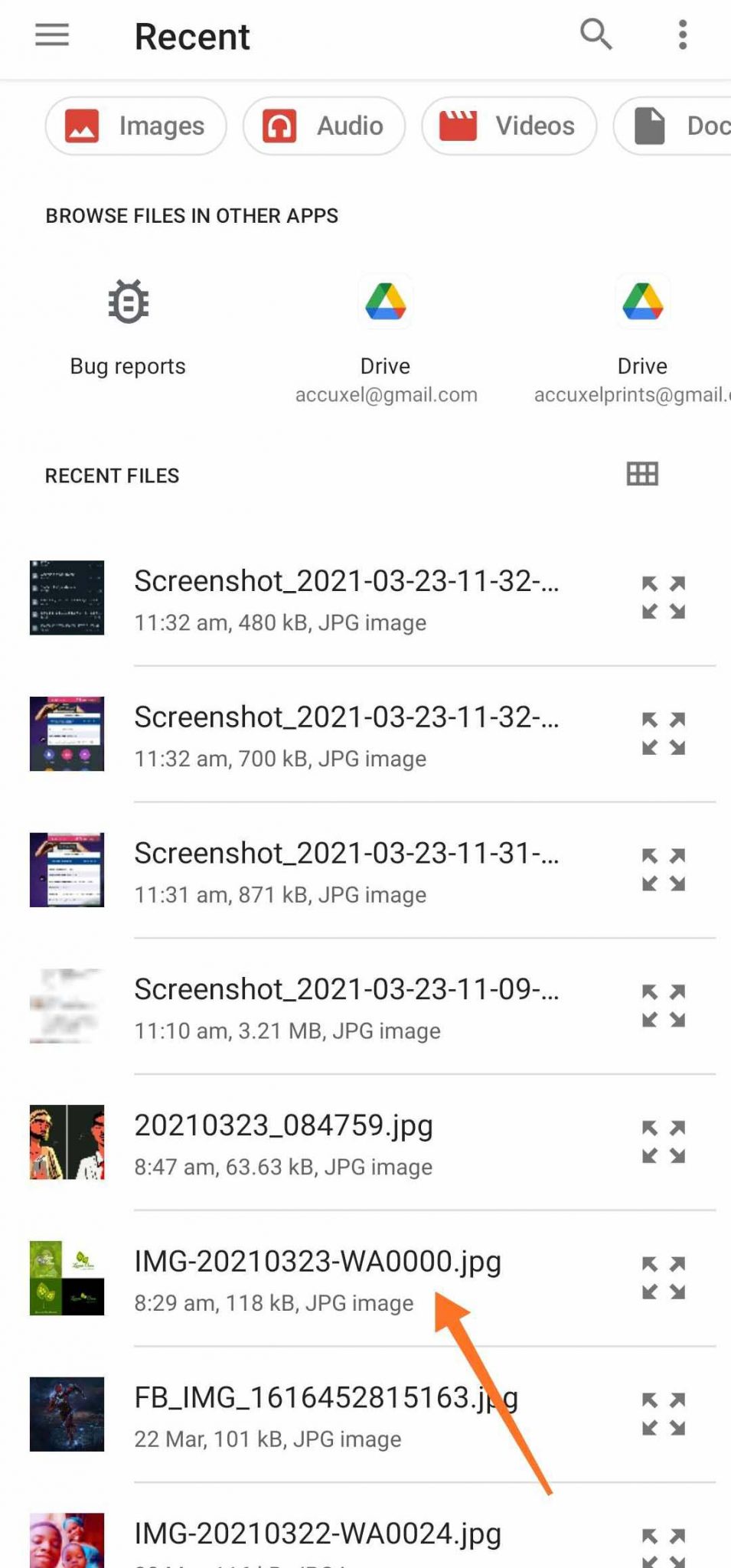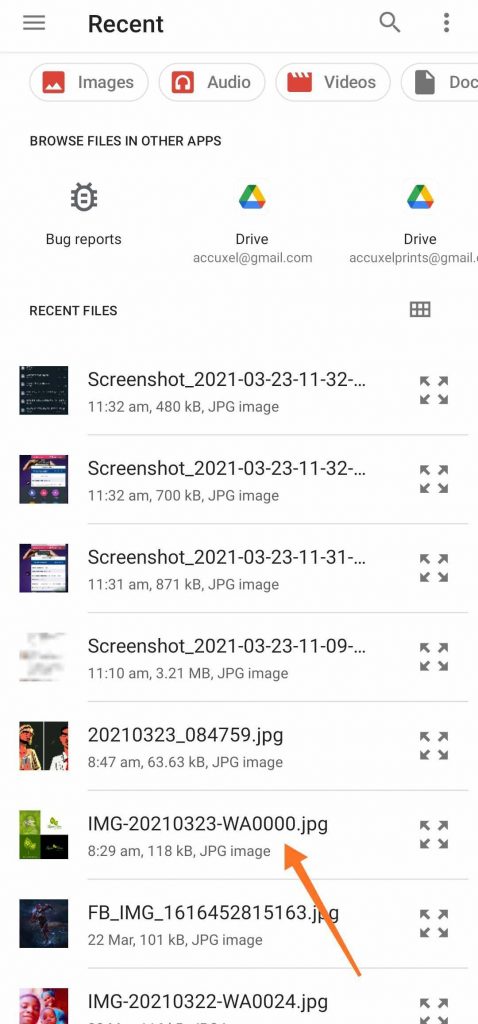 Step 5:
Watch your image goes through without WhatsApp messing with the quality and size.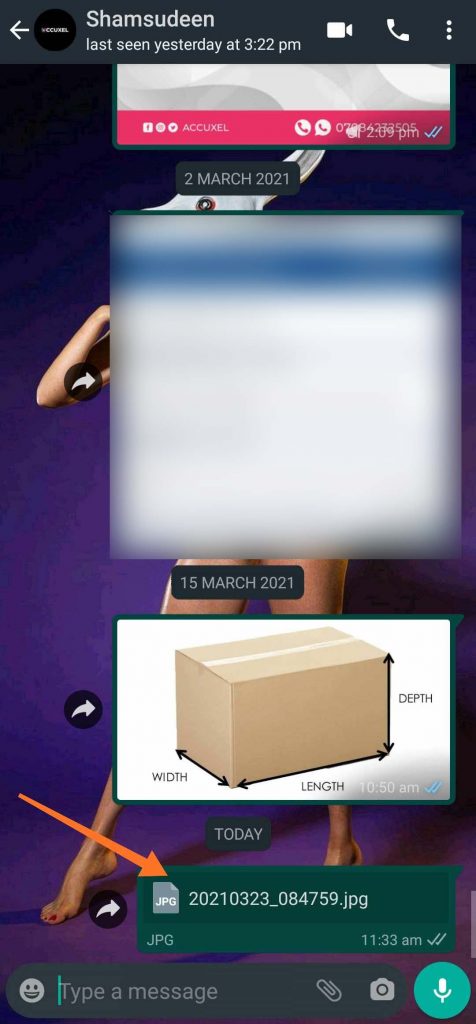 Note:
The maximum allowed document size is 100 MB. In order to send pictures or images as a document from within WhatsApp, the picture must be saved locally on your phone and not exceed 100MB.
Watch Video Process Below:
So, How do I access/locate the picture sent to me as a document through WhatsApp?
Also, when you receive and download a WhatsApp document, it will be automatically saved in your WhatsApp Documents folder at "WhatsApp/Media/WhatsApp Documents", which can be accessed with your device file explorer app.
Q: Can this method be used to send multiple photos at once?
A: Yes it can, just follow step 4 above, but instead of selecting one image, tap and hold to select multiple images.
Thank you ❣️?.
Found this helpful? Please share with your friends and associates.